Teamwork Tips from the Tour de France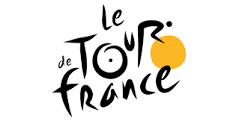 What can the Tour de France Teach us about Teamwork?
Sports can be described as many things: entertainment, business, competition, passion, exercise, and often, teamwork.  Team sports have been part of our cultures around the world, teaching lessons about competition, sportsmanship, compassion, practice, but one of the most important lesson is that of teamwork.  As the longest, most grueling cycling event in the world, 22 Teams set out today to win the race (or at least achieve their goals), while along the route making allies and enemies, friends and foes.  Although it is sport, displayed on the French countryside, many of the lessons of success can be applied to business or everyday life?
Why Does the Tour de France demand such Teamwork?
The scale of the Tour de France demands Teamwork.  Simply put, the demands of the race are staggering. The race is comprised of 22 teams, each consisting of 9 elite professional cyclists, who will race from Utrecht, the Netherlands, to the Champs Elysees in Paris; a total of 3360km over 21 days, where the margin of victory is usually measured in seconds.  With varying terrain, and other factors such as weather, injuries, abandonments, not to mention all the competition, the event has ever changing plots and sub-plots, to which the team, and every team member must adapt.  These cyclists need to change their role based on the Stage (the race of the day), the weather, the health of their team-mates, and their personal condition, all the while having to compete and out-wit 21 other teams!  Clearly with all these factors, if a person desires success at the Tour, it comes with alot of effort, sacrifice, a little luck, and an enormous amount of teamwork!
Teamwork Tips from the Tour de France
There are many examples of teamwork on a daily basis on the tour.  Here are 4 examples of teamwork you can apply to everyday life as well as business:
1) You Need to Know Your Teams Objectives (Goals)
2) You Need to Know Your Role on the Team
3) Long-Term, Team Goals are more important than Individual Glory
4) A Team working together in a common direction (or on a common goal) has synergy.
In this video, I explain how these Teamwork Tips can be applied to life and business, using examples from cycling to illustrate these tips.
Hope you found value.  If you are interested in finding more about the #tourdefrance, this link will bring you to the english official site; if you found value, please Like, Comment, or Share, and if you have any questions, feel free to email me at mike@mikehisem.com.
Regards,
Mike Hisem
I don't guarantee everyone success, but I guarantee everyone a shot!